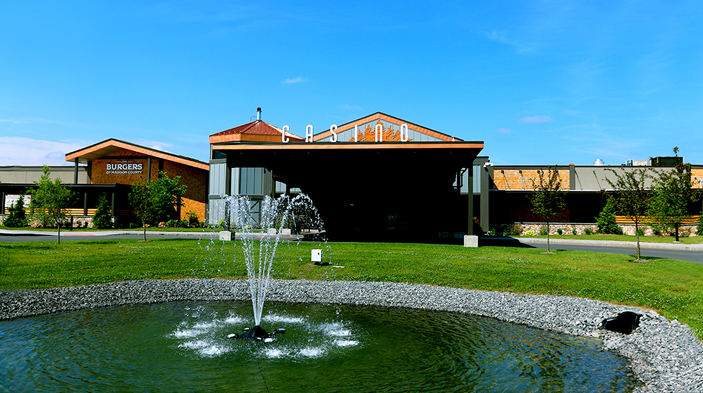 Winding Down Summer at PPC
The arrival of Labor Day means the end of summer in Upstate New York, which means it's now or never to enjoy outdoor spaces at Point Place Casino.
The best ways to celebrate: Participate in our end-of-summer party on the covered patio, or swing by to hear live music and score points in trivia out there before we shut things down for the season and prep for the typical chilly winter.
General Manager Jerry Marrello said that with thousands of square feet of outdoor space looking out on our beautifully landscaped grounds, Point Place is perfectly designed to squeeze in the last few warm nights out of summer before temperatures begin to plummet and Upstate New York weather changes for the winter.
"We have so many options to take advantage of outside," said Jerry. "It's always nice when we can."
There are two separate open-air events to consider. On Thursdays, the Point Place team engineers Rock-N-Roll Bingo on the patio from 6:30-9:30 p.m. This game can get rollicking as teams compete against each other to answer the greatest number of questions about music from yesteryear.
On Flashback Fridays, a DJ sets up on the patio and spins favorites and Top-40 hits from the 1970s, 1980s, and 1990s between 6:30 and 9:30 p.m. as well.
Dancing is encouraged during the DJ set; whether you choose to skank or dance the hustle is up to you.
In other news, Point Place guests can start earning entries for the Ghoulish Cash Halloween event, through which lucky winners will take home a total of $15,000 cash and a multitude of other prizes. The event takes place October 30 and guests earn entries by playing with TS Rewards Cards at slots or table games. May the best ghoul win.