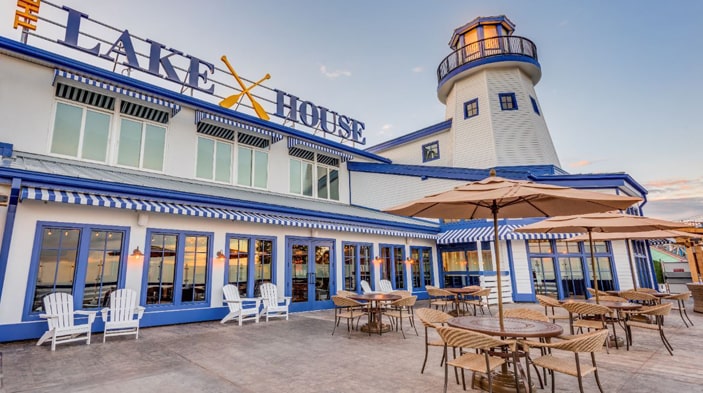 Lake House Love Affair
Point Place Casino and The Lake House at Sylvan Beach have a lot in common: Both celebrate and are themed around the beloved lakes in the region. The two are within a 15-minute drive of each other, both sit on the shores of beautiful Oneida Lake, and a PPC guests often enjoy heading over to The Lake House to play slots and enjoy a meal on the open-air patio.
Views from the patio are spectacular—on a calm day, the lake is like a mirror, reflecting clouds and the lush green of the surrounding hills.
The menu delivers New England seafood favorites to the middle of Upstate New York. Favorite dishes include the Bada Bing tacos with spicy "Bang Bang" shrimp and pineapple salsa; and the lobster burrata ravioli. There's also a full complement of fried fish, including a fried fish sandwich on a hoagie roll with tartar sauce.
Some guests skip the food and head straight for dessert. The churro funnel cake ice cream sundae, with cinnamon sugar churros, is legendary and tremendous. It's a good idea to order this dish with two spoons; you won't want to share but you may have to.
As of now, there's no way to get from PPC to The Lake House without driving. Unless, of course, you bring your own kayak or canoe—in which case, happy paddling!