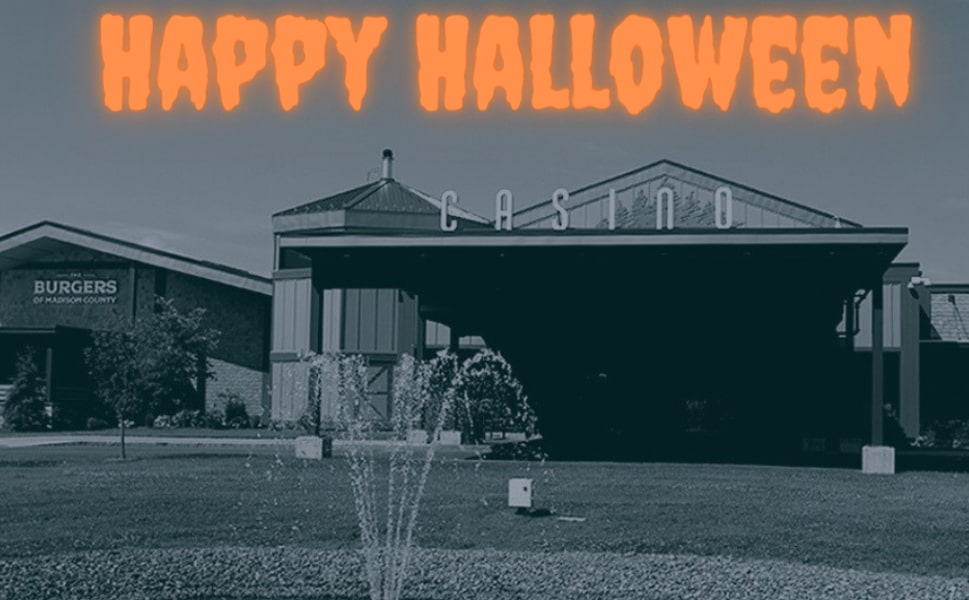 Gearing up for Ghoulish Cash
Halloween is a big deal in Upstate New York, and Point Place Casino will celebrate the holiday like it always does: with frightful fanfare.
The big party kicks off Thursday, October 28, as PPC will participate in a "Haunted Hop" that challenges guests to visit four Oneida Nation Enterprises casinos in four days. Guests must visit PPC, YBR Casino & Sports Book, The Lake House at Sylvan Beach, and Turning Stone Resort Casino by Halloween and earn 50 slot or table games points at each property to be eligible for a free-play prize.
If guests hit all four casinos and end at Turning Stone on Halloween, they score $31 in free play.
On October 30, here at PPC, five winners will receive cash prizes totaling $15,000—the culmination of our annual Ghoulish Cash promotion. Excitement for this event has been building since September 1, when guests became eligible to earn entries by playing slots and table games with their TS Rewards cards.
The five winners will be selected randomly from a pool of all entries earned between 4 a.m. September 1 and 8 p.m. October 30. There is no limit to the number of entries guests can submit, but entries must be activated one hour before the drawing.
Also, entrants must be present to win.
As part of the festivities, we'll have live music and drink specials at every bar on the property, including discounted beers and seasonal drinks that incorporate local spirits.
"We really want people to come down and have a good time," said General Manager Jerry Marrello. "Halloween is always a fun holiday for kids, so we wanted to create some really fun programming for adults, too."
While Jerry won't be dressing up this year (he prefers to wear his suit), he remembered a year back when he was working in the nightlife department at Turning Stone Resort Casino and one of his managers dressed up as an Oompa Loompa from "Charlie and the Chocolate Factory." This meant the colleague wore orange paint all over his body.
"The next day he couldn't get the orange paint off, and he had to go grocery shopping," Jerry said. "We all laughed about that for quite a while."