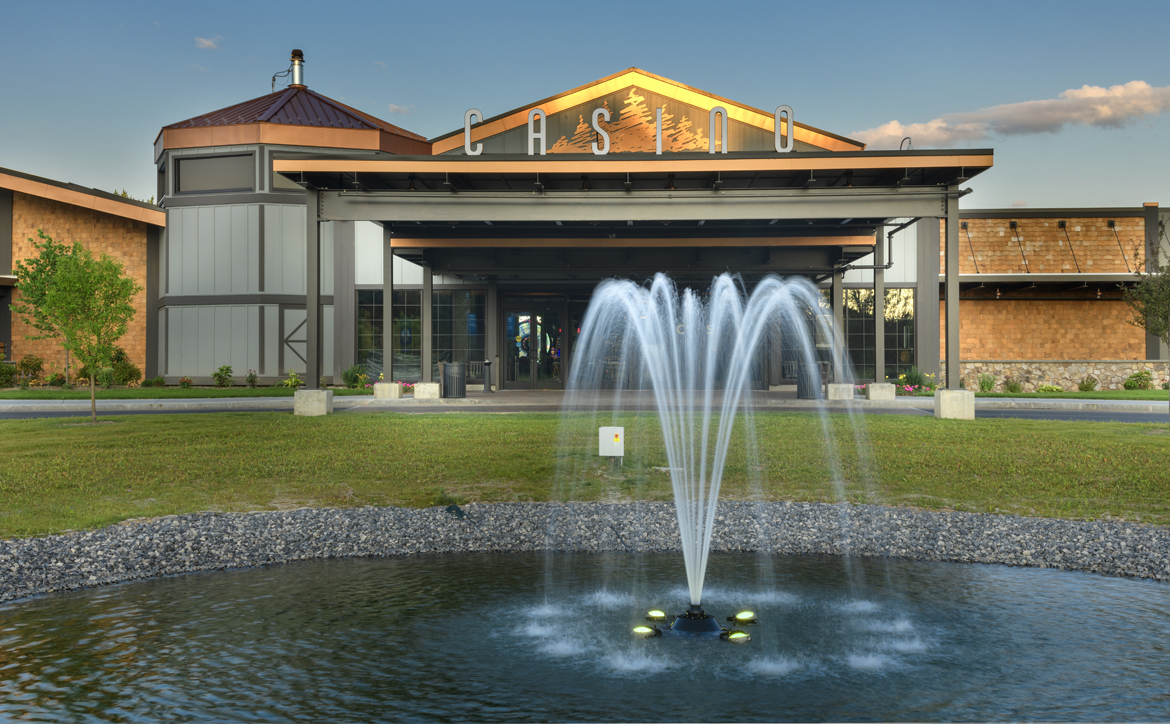 Spring Awakenings
Days are getting longer, weather is getting warmer, snowstorms are dwindling, and spring has sprung here at Point Place Casino.
That means our on-site horticulturists are working hard to transition from winter to spring and summer, and to get the entire property ready for warmer weather that is soon to descend on Upstate New York.
According to Jerry Marrello, these employees make Point Place look beautiful at all times of year.
"The way I like to think about it, this time of year is when you start to see color—it's when the entire property really comes back to life after a long, cold winter," Jerry said. "We have an incredible team in charge of making this happen, and I'm always amazed at the transformation they are able to engineer every year."
In particular, Jerry lauded Matt Falvo, Director of Golf and Grounds for Oneida Nation Enterprises, and Horticulturist Jamie Lee, who is in charge of groundskeeping at Point Place.
We profile Jamie elsewhere in this newsletter.
Work for Jamie and the rest of the horticulturists and groundskeepers picks up right around April 1. Winter is a relatively quiet time for these teams—because of chilly temperatures and snow (both from the sky and from snowplows), there isn't much crews can do outside.
In early April, however, the teams embark on what they call winter clean-up. This includes assessing and addressing how snowplows have wreaked havoc on flower beds They pick up garbage from snowbanks and breaking out flower beds. They remove leaf debris. They prepare to plant flowers into the planting beds. They also watch patiently as tulips break through and bloom—those flowers have been in the ground since fall and will be in full color by mid-May.
As the weather warms, groundskeepers snap to action—planting, trimming, irrigating as things grow.
"By May 15 or so, the entire property will pop with color," Jerry said. "It's truly a sight to behold, and one of my favorite times of year."