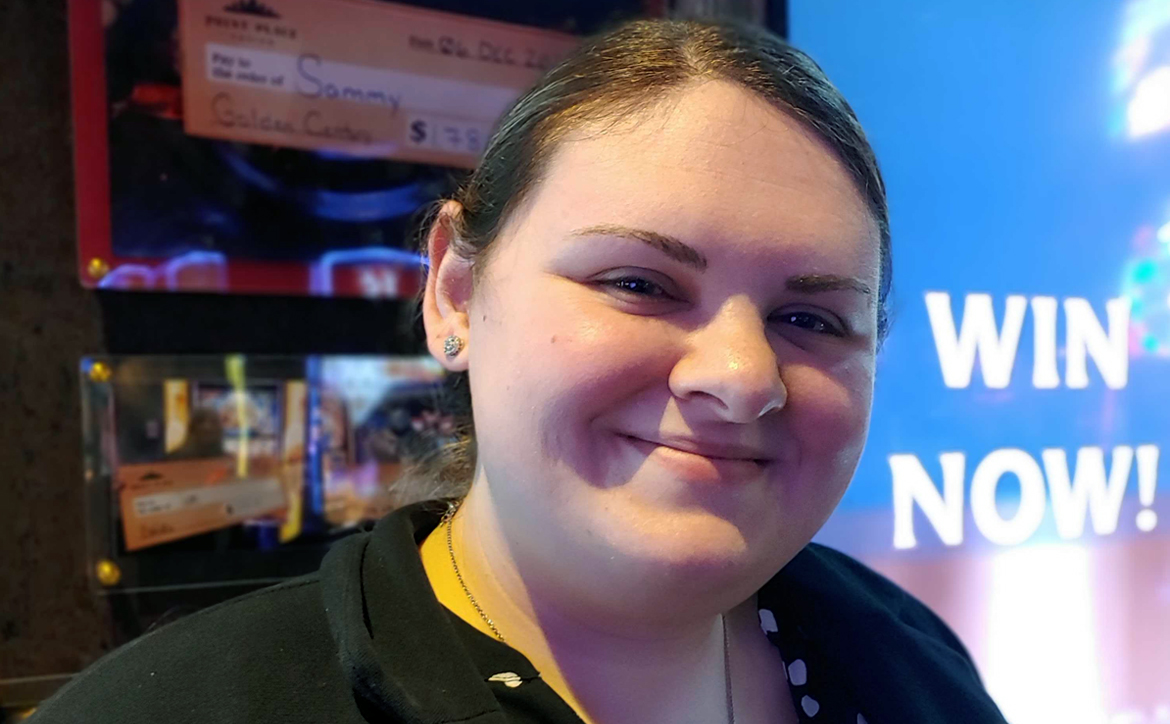 Rewarding in More Ways than One
If you're a member of TS Rewards, you've undoubtedly crossed paths with Kathleen Matthews on one of your visits to Point Place Casino.
Kathleen is the TS Rewards desk supervisor, which means it's her job to make sure the TS Rewards desk is running smoothly and that all our TS Rewards members are satisfied when they come out to play with us.
The job is a perfect fit, as Kathleen considers herself a people person and enjoys working with guests to help answer questions and solve problems. She also works tirelessly to make sure all the information we have for guests is up to date, so guests can count on receiving special and customized offers and promotions in between visits.
"I recognize how important the job is to how this place works," she said. "It's really fulfilling."
Kathleen came to PPC after stints at the TS Rewards desks inside Turning Stone Resort Casino and YBR Casino & Sports Book. She switched to the casino industry after eight years at Cam's Pizzeria in Camillus.
While Kathleen admits her time with the Oneida Indian Nation has been "rewarding" (see what we did there?), she noted that the jobs have paid dividends in other ways, too—she met her husband Mike at Turning Stone.
Today, Mike is a slot manager over at YBR Casino & Sports Book, and the two share the same days off.
"I don't think we would have met each other if it hadn't been for this job," Kathleen joked. "I guess you could say working here has brought me everything, including a husband."
Kathleen grew up in Onondaga Hill and has other family members employed by Oneida Nation Enterprises, too. Her sister works in the cage at YBR and her mother works at the same property as a graveyard shift lead in the slot department. (If you're scoring at home, that means Kathleen's husband and her mother work on the same team in Chittenango.)
All these family members extend and amplify Kathleen's favorite attribute of working at PPC: A sense of teamwork, togetherness, and camaraderie.
"I'm not just saying it, we really are like family here at PPC," she noted. "Everyone always comes up to you and asks you if they can do anything for you. You say, 'Hi' to everybody as you're walking around the halls. People really pull for each other. It's a wonderful thing to be a part of."