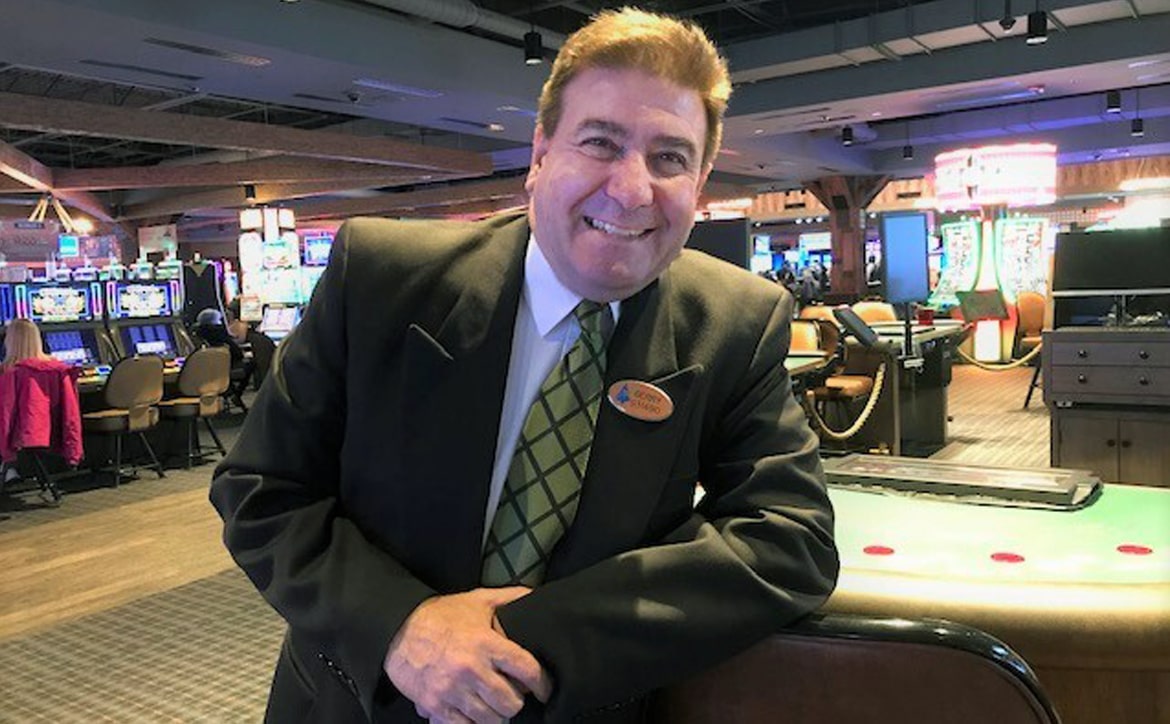 Getting to know 'Little Gerry'
Everybody at Point Place Casino knows General Manager Jerry Marrello—he's tall, he's always sharply dressed, and he runs the show.
Turns out "Big Jerry" isn't the only man with that name who makes our operation shine.
The other Gerry—that's Gerry, with a G—is Gerry Florio, operations manager. This Gerry is more animated. He's always up for telling a good story (and he usually does so with his hands). Because he's shorter than our fearless leader, people affectionately refer to him as "Little Gerry" when they seem him working the floor.
"We like to joke that together we're the 'Two Jerries,'" Gerry Florio said. "It's kind of funny that at a casino our size in a town like [Bridgeport], the two guys in charge both have the same name. I mean, really, what are the odds?"
Gerry knows all about odds. He started his career as a craps dealer at Sands Atlantic City and moved to other local hotspots: first the Playboy Hotel & Casino, then Trump Marina Hotel Casino.
Later, he taught dealers and law enforcement officials classes about casino scams.
After a few years working in Las Vegas, Gerry went back to A.C., and took gigs at a pit boss at Borgata and the Trump Taj Mahal. Most recently, Gerry worked at a temporary casino in Saipan, a U.S. Territory in the South Pacific near Guam. He returned to the mainland to work for PPC when the casino opened in 2018.
Looking back on his colorful career, Gerry said he feels "lucky" to have worked for so many different casino companies in so many different locations. He added that while his dealer skills have helped him rise through the ranks, his charisma and personality are what keep him employed.
"I'm successful in this business because of my people skills," he quipped. "I know everybody, and everybody knows me."
Give Gerry a chance and he'll regale you with stories from his time in the business. Like the time Eddie Murphy asked for him by name. Or the time he got stuck in an elevator with a dozen Playboy bunnies. At every turn, it seems, Little Gerry looms larger than life. He also sings a mean Frank Sinatra, and he has slayed the Turning Stone Resort Casino talent show in years past.
Perhaps Gerry's favorite part of working in this industry is the opportunity to serve.
"People come to the casino to have a good time, and it's up to me to make sure it happens," he said. "We already work in a very stressful environment. It doesn't have to be more stressful than that."