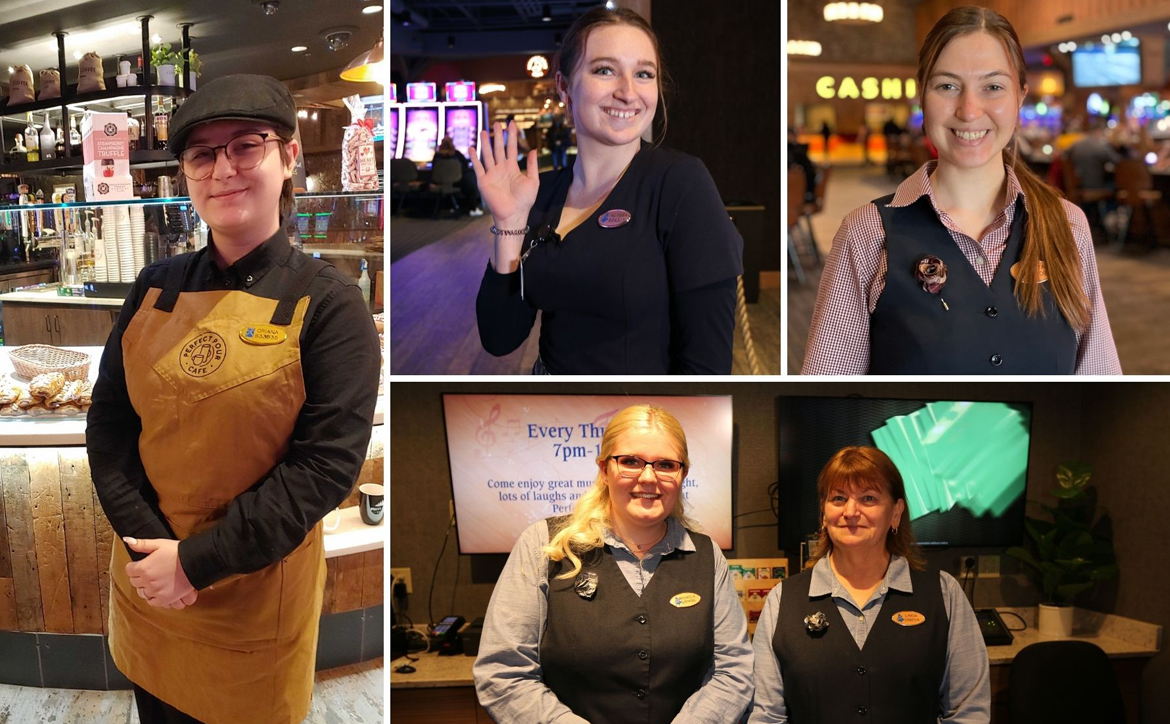 Dressed to Impress
While the uniforms here at Point Place Casino might not be as recognizable as the blue-and-gold sweaters of the National Hockey League's Buffalo Sabres, our outfits serve a purpose—and keep employees comfortable, too.
"We really wanted the uniforms to be a source of pride," said General Manager Jerry Marello. "Something that our people would be honored to wear, while still being functional, of course."
After a career in the sharply dressed nightlife industry, Jerry takes attire very seriously. With this in mind, he and his team got creative in picking out components of uniforms, which differ by job throughout the casino.
The overarching theme: Rustic. Because the design of the PPC building is Adirondack, Jerry wanted the uniforms to match. His goal: Casual but professional.
Dealers, for instance, wear blue pants and brown dress shoes instead of black. Up top, they wear gingham dress shirts with vests. Because the shirts are a mix between burgundy and purple, they catch guests' attention.
"It's professional without being too dressy," Jerry said. "We wanted it to be different and trendy but still on the casual side."
Jerry implemented the same approach for servers and those working in the kitchens.
Servers wear one-piece, navy-blue dresses with belts that pop; they pair them with champagne-colored dress shoes. In the restaurants, cooks and cashiers wear jeans with light gray shirts and baseball caps. Managers encourage these employees to wear Chuck Taylors or other comfortable footwear to complete the look.
Finally, at Perfect Pour Café, Jerry opted for black pants, black shirts, and light beige aprons. Instead of traditional caps, he opted for "Geezer" caps—the kind of brimmed Fedoras old men wear in Ireland and Italy.
"We wanted to find the mix where it felt like a big-city coffee house, but in a rustic setting," Jerry said.
For Jerry, the bottom line with uniforms is to have employees feel like they're always styling, even when they're wearing work clothes.
He said this helps build camaraderie, and it presents to guests a unified front.
"Anybody who is coming into a job should want to wear the uniform," he said. "I like when people are able to express themselves a little. If you're able to wear something you feel comfortable in and you feel good in, that matters. Even how it fits. That's important as well. Looking good and feeling good help with confidence and energy. It trickles down to the guests. It goes a long way."