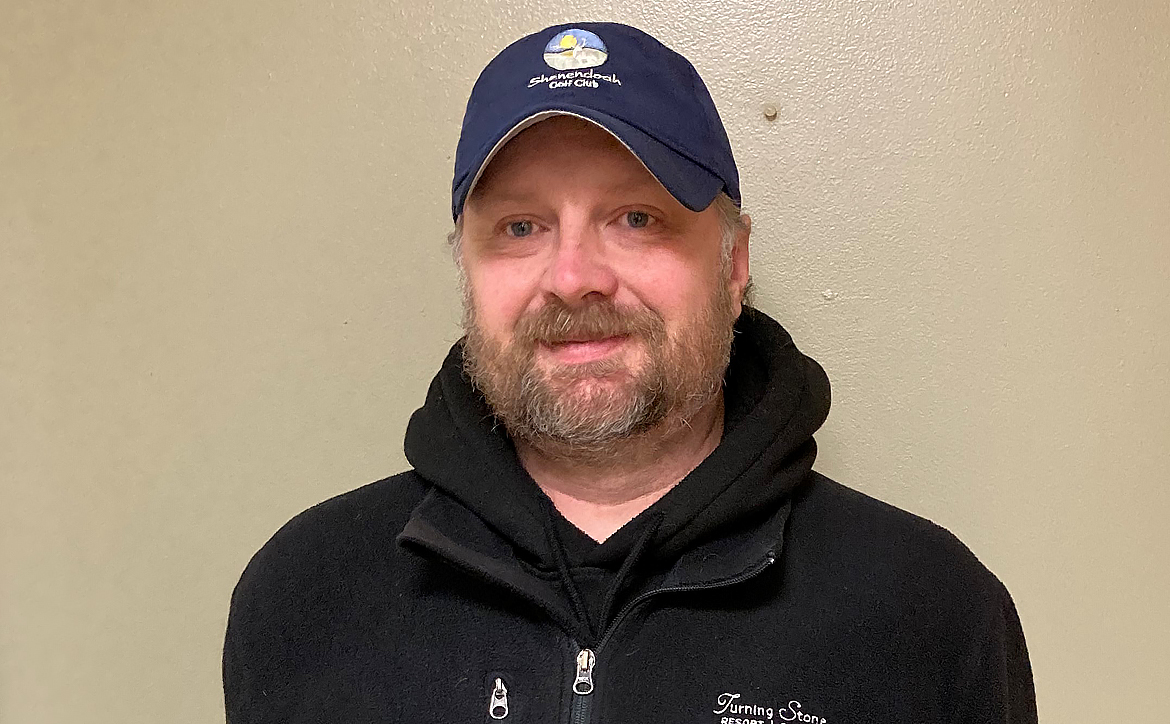 PPC's Resident Green Thumb
Drive into Point Place Casino from Route 31 and you'll notice something immediately: The place always looks terrific. In late spring, flower beds pop with color. Grasses are trim and healthy. Fountains are burbling.
This landscaping is the handiwork of Horticulturist Jamie Lee.
Jamie has spent a lifetime working with plants in one capacity or another. He has been a part of the team at Point Place since the property opened in 2018, and has been employed by Oneida Nation Enterprises at Turning Stone Resort Casino since 2005. Before that, he worked at his father's flower shop in Rome: Flowers by Dick Lee.
"I've been a plant guy forever," he joked. "Designing floral arrangements and doing landscaping is almost the same thing. You have the focal point where your eye catches and you go off from there."
Jamie said he likes the business because he gets to make people happy.
"People come in and see how nice things look and smile," he said. "I always think it's really great to be the person that makes that happen."
As Jamie noted, he is no stranger to this role. He started working in his father's flower shop as a young child, and helped out as an arranger during busy times of year. As Jamie matured he was able to take on a larger role in the family business. This provided the background for the work he went on to do at Turning Stone.
When he came to Point Place, he was the point person for groundskeeping that first year, and admitted it was a lot of work. In 2019, Jamie was able to hire Gary Maule as a part-time horticulturist three days a week. Today the two of them are quite the duo.
As much as Jamie loves plants and flowers, he is not interested in keeping a garden at home.
"After spending eight hours a day working on gardens, the last thing I want to do is garden at home," he said, noting that he does like to spend free time golfing. "I love plants, but I also love free time."