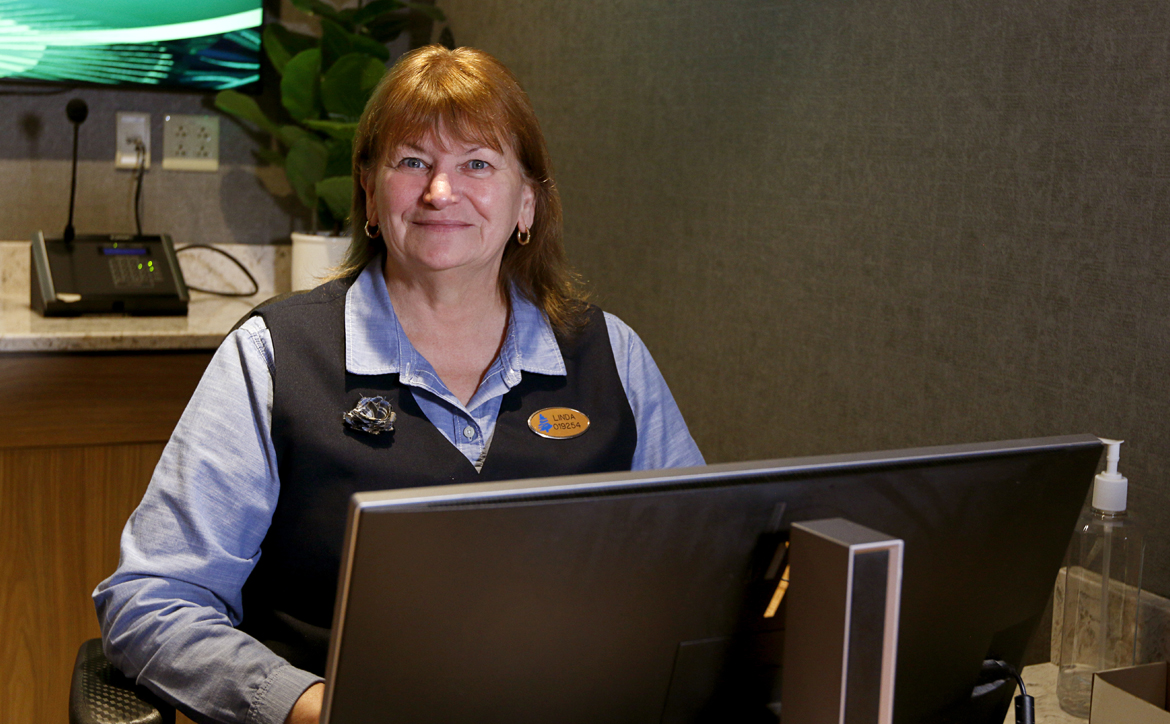 Keeping Players Satisfied
Think of Linda Pappa as Point Place Casino's welcoming committee.
As TS Rewards Representative, Pappa works behind PPC's TS Rewards desk and interacts with every guest who comes up to register or ask questions about membership in the players' card program.
To put it simply, the Oswego native sees an overwhelming number of guests on every shift, and she goes out of her way to make them feel comfortable and welcome every time.
"I'm here more or less to make sure guests have (players') cards, explain to them how TS Rewards works, talk them through any problems they might have, and help direct them to whatever they need in the casino," she said in a recent interview. "These interactions are important because in many cases I might be the only employee they talk to when they're here."
Linda also is a general troubleshooter, serving as the first line of defense if machines malfunction and guest don't know where else to turn.
"If I can help them, I do," she says. "If I can't, I'll call a slot attendant to tackle the problem."
An extrovert to her core, Linda always has worked with the public. Before joining the team at PPC, she worked in a nursing home and was a supervisor at Kinney Drugs in Bridgeport. Earlier, she worked as a cashier in fast-food restaurants. Even in her younger years, she knew she'd like this work.
Her current gig at PPC is Linda's second stint with the Oneida Indian Nation. She first joined back in 2008 and worked at Turning Stone Resort Casino. She left shortly thereafter and rejoined the team at YBR Casino & Sports Book in 2017. She then transitioned to Bridgeport when the new property opened in 2018.
Having worked for many other regional employers, Linda says she is always amazed by how well the Oneida Indian Nation treats its employees.
"They take care of their people better than anybody in this area. I truly feel like family." - Linda Pappa
But what Linda loves most about her job is the ability to create relationships with people. She knows dozens of guests on a first-name basis. She connects with guests in good times and in bad. She and certain guests even give and receive little trinkets throughout the week.
"Our guests keep this job interesting," Linda said. "The fact that I'm there to help them every day makes me feel like the luckiest woman in the entire [casino]."