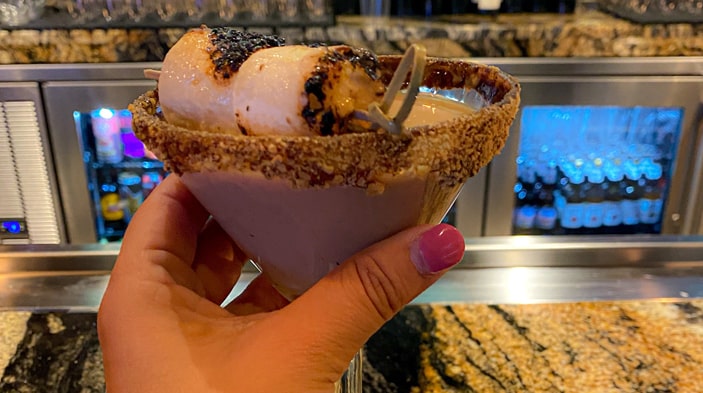 Summer Cocktails to Savor
Hot days and warm nights make summer the perfect time to sip and savor tasty beverages during a trip to Point Place Casino.
Luckily, our food and beverage team has put together some special one-of-a-kind elixirs to try.
Our latest drink menu includes several new mouth-watering cocktails. No. 1 on the list: The S'mores martini with Bailey's, Crème de Coco, vanilla vodka and toasted marshmallow syrup. With each sip this drink transports you to a campsite in the middle of the Adirondacks. The best part: Your clothes won't smell like campfire when you're done.
Guests also have raved about the Coconut Key Lime Margarita, which comprises 1800 Coconut Tequila, Keke Key Lime Crème Liqueur, triple sec, and house-made sour mix. When you sip this drink, crushed graham crackers around the rim of the glass make you feel like you're having a slice of pie.
Also for summer, our Food & Beverage team has changed out draft beers across the property. Now at both the fireside and sports book taps, bartenders will pour select beers from Sloop Brewing Company in Fishkill and Fiddlehead Brewing Company in Shelburne, Vermont, as well as the light-bodied Sunfish Ale from Sea Dog Brewing Company in Camden, Maine; and the fruity Mango Cart from Golden Road Brewing in Los Angeles. (Of course we'll have Bud Light and Truly Wild Berry seltzer, too.)
Finally, we've stocked up on some new canned beverages for the summer months, adding several different flavors of Truly, High Noon Watermelon hard seltzer, and Neon Pools, a juicy and hazy IPA from Brewery Ommegang in Cooperstown.