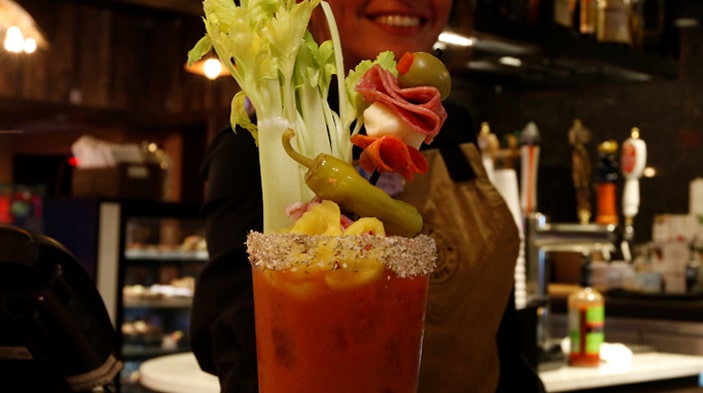 New Bloody Bar at Perfect Pour
Nothing says Sunday morning like a Bloody Mary, and the Perfect Pour Café has rolled out a new Bloody Bar to celebrate the arrival of summer.
The bar offers five or six signature Bloodys, as well as one special every week.
Guests also have the option of "making" their own Bloody Mary from a series of different ingredients that will change every week. Some of the featured ingredients might include whole grilled Gulf Prawns, pineapple slices, graham crackers, and more. Due to lingering public health precautions stemming from the COVID-19 pandemic, team members will assemble customized Bloody Marys upon request, rather than a traditional make-your-own style.
Perfect Pour will have other brunch drinks available on Sunday mornings, as well: Mimosas, Screwdrivers, Gin Greyhounds, and more. As usual, the café also will serve pastries, sandwiches, coffee, and other good items to start your day.