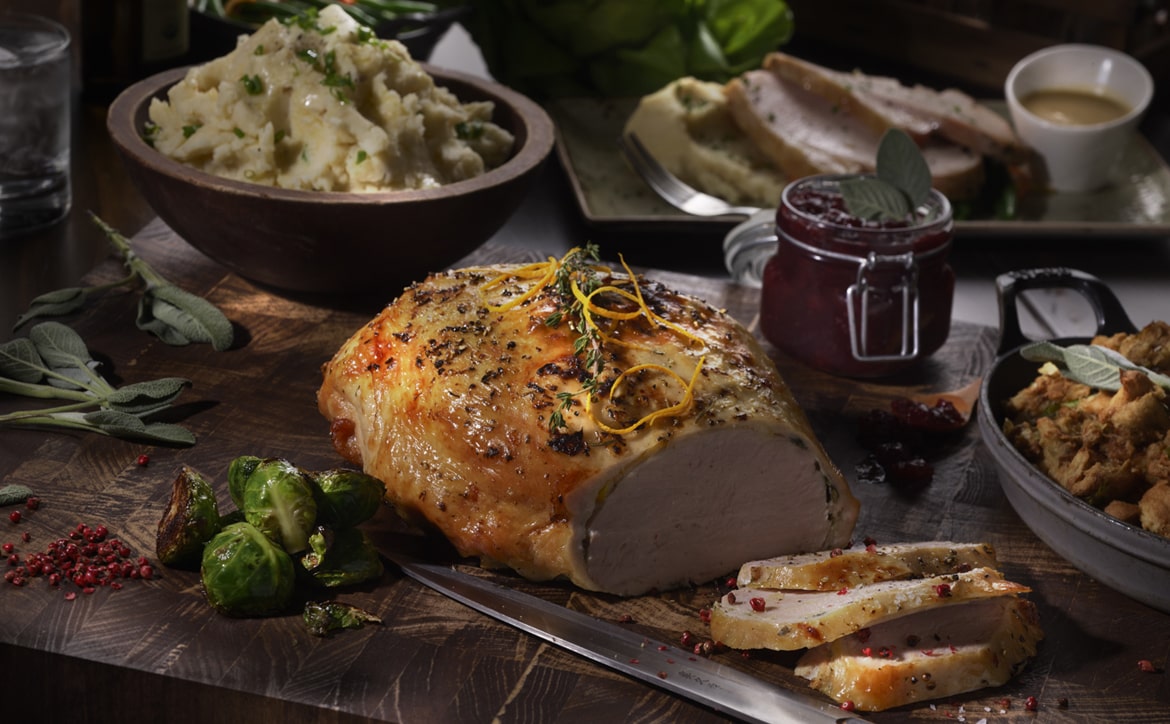 All About the Soup
Everybody loves the turkey, stuffing, mashed potatoes, and cranberry sauce that comprise the Thanksgiving meal available for the holiday weekend at Burgers of Madison County.
The real star of the show: the homemade butternut squash soup that's on the menu all month long.
The soup is the brainchild of Kevin Giunta, assistant executive chef and one of the cooks in the commissary kitchen that handles all holiday meal preparation for Oneida Indian Nation properties across the region. He has been making the recipe for more than 30 years.
"This soup is light, vegetarian, and always delicious," Chef Kevin says. "When you're a chef and you're cooking new items every day, it says a lot if you use the same recipe for multiple decades."
Not surprisingly, the key ingredient of the soup is squash. Chef Kevin said he tries to source the freshest and most local vegetables from the Oneida Indian Nation's preferred produce purveyors, focusing exclusively on farms and farmers in Upstate New York. He tries to order the squash early enough so that farmers can pick it a week or two before the first few batches are prepared.
To engineer that preparation, Oneida chefs roast it, peel it, remove the seeds, dice it, and rice it for easy storage. From there, they toss in some pumpkin and sauté it all with garlic, butter, onion, and carrot.
They also add fall flavors such as nutmeg, sage, fresh thyme, and honey.
Every restaurant garnishes the soup differently. Some serve it with crème fraiche. Others use fried sage. The Burgers of Madison County at PPC uses both. Still others top it with black truffles, truffle oil, or tiny turkey meatballs. It depends on the whim and preferences of every individual chef.
"There are a lot of things you can do with this soup," quips Chef Kevin. "It's a great base from which you can build whatever you want, really."
Soup fans can get the soup as part of the basic Thanksgiving meal. They also can get it a la carte, or by the pint to go. The soup also is available with other prepared Thanksgiving meals at Maple Leaf Markets around the region. Pre-ordering is suggested to get in on Chef Kevin's annual butternut squash extravaganza. It's not really Thanksgiving until you have.