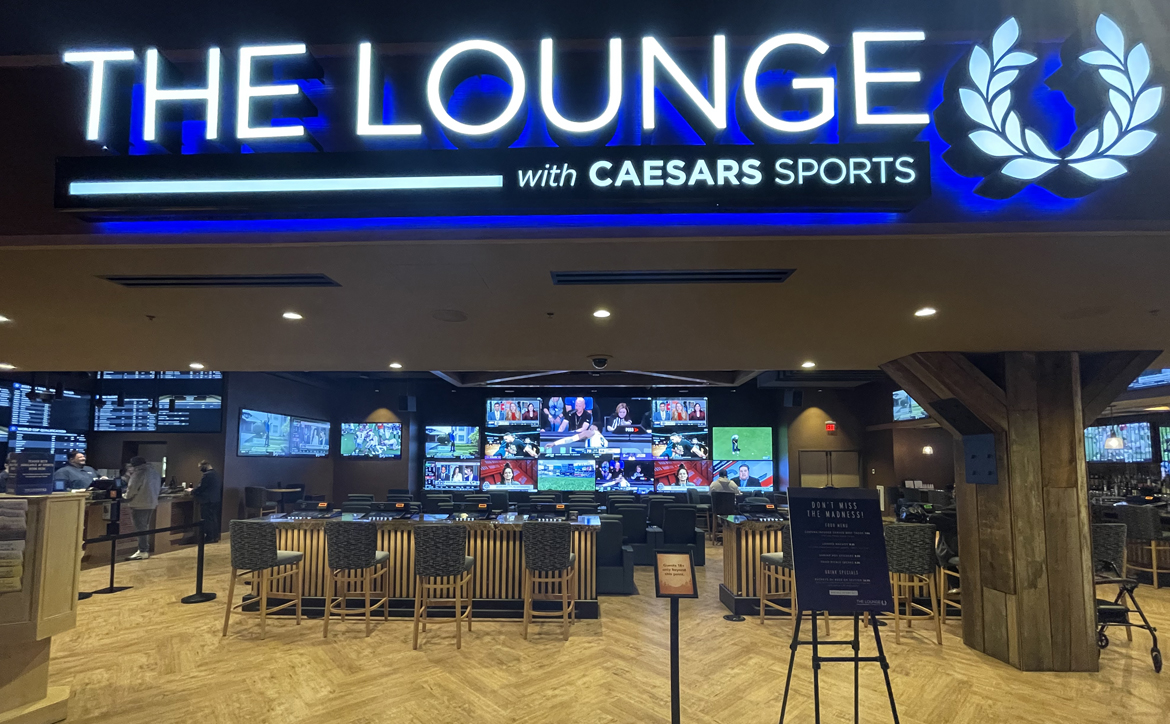 Sports Betting Excitement of Spring
With the end of college basketball, hockey, and basketball and the start of baseball, spring is an exciting time to visit the sports book at Point Place Casino.
As General Manager Jerry Marrello puts it, there's "never a dull moment" with all the action.
"This month alone you've got the college basketball championships, NHL playoffs, NBA playoffs, and the start of the baseball season," he said. "If you like to bet on sports—heck, if you just like to watch sports—it's a great time to be in the book."
The Lounge with Caesars Sports certainly is a great environment to watch sports. At Point Place, there's a 24-foot high-resolution video wall, plus 30 big LED screens to catch every matchup.
Our food and beverage team also serves up award-winning food, fan-favorite beer and craft cocktails.
Jerry likened the atmosphere in and around the sports book to a tailgate party, noting that it's not uncommon for guests to cheer all the makes and misses as if they were at the game in person. Particularly for high-stakes contests such as the National Collegiate Athletic Association basketball championships and professional playoff games, the vibe can be electric.
"After two years of the pandemic, to see the vibe in the book during the first few weekends of the college basketball tournament, it's clear the book is back!" Jerry exclaimed. "What I love is seeing the excitement from the sports book spill over into all the other parts of the casino."
Sports book managers expect similar excitement for the NBA and NHL playoffs, especially considering the Buffalo Sabres were on pace to make the postseason this year.
With the strike-shortened baseball season starting April 7, guests can still bet futures there, too.
"Despite the options for sports betting these days, there's nothing like being in the book on game day to follow the action and chase your bets," Jerry said. We look forward to seeing you there.