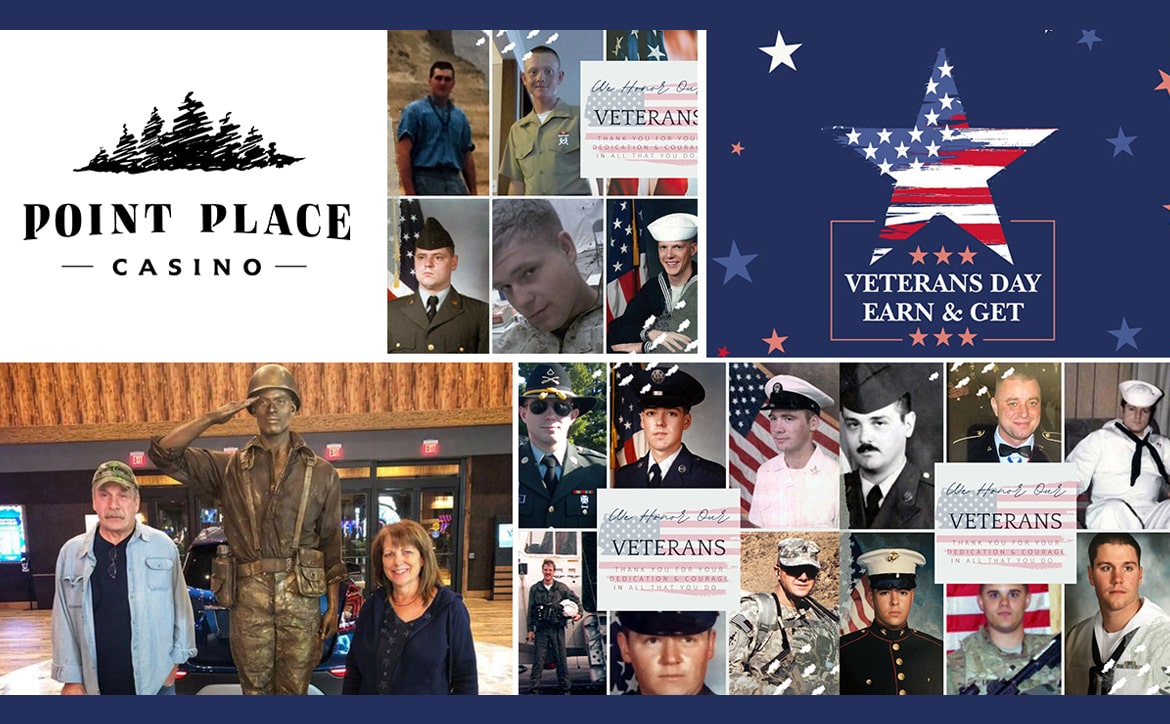 Saluting Veterans on the Gaming Floor
Every day is veterans' day at PPC, but on the national holiday of Veterans' Day, we go all-out in support of those who have served.
That means that on November 11 "Salute to Service" TS Rewards card holders receive special treatment including 50 points for playing slots or table games and a special hat emblazoned with an American flag and the PPC logo. Veterans also receive a 15 percent discount on food and drinks across the property—including alcoholic beverages.
General Manager Jerry Marrello said he expects to give away between 200 and 300 hats, and noted that these promotions are just a few small ways the Oneida Indian Nation can thank those who have served their country and our community over the years.
"Whether someone serves or has served in the military or they are or have been a first responder here in [Upstate] New York, it's important we acknowledge them for all they have done. They're an important group of people in our community to recognize—it's an aspect of day-to-day operations we take very seriously here." - Jerry Marrello
PPC doesn't only celebrate vets on Veterans' Day; there are ongoing programs to thank them, too.
Every Monday—we call them "Military Mondays" now—those guests actively playing on a Salute to Service TS Rewards card can be randomly selected to win cash prizes every hour.
The promotion works like a hot seat—once players sit down and hand over their cards, they are automatically entered to win. All they must do is keep playing; if they're sitting down and playing when the drawings occur, they are eligible and can win cash prizes on the spot.
"As far as I'm concerned, we can't do enough to show [veterans] our gratitude," Jerry said. "I'm glad we'll have the opportunity to do something extra-special this Veterans' Day."