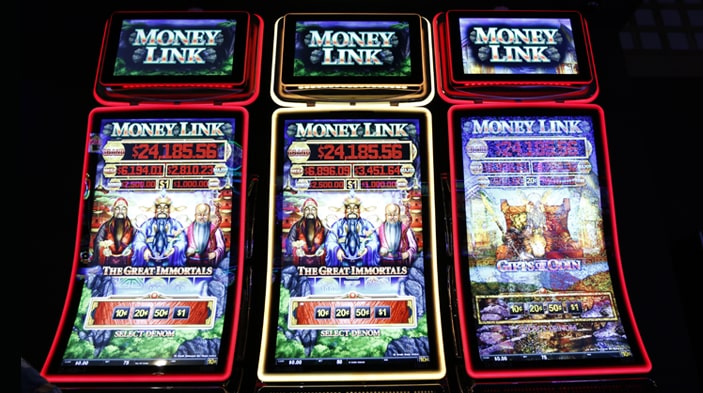 New Ways to Win Big: High Limit Slots, Putts
The newest addition to the PPC gaming floor: A high-limit slot area that is spinning reels and turning heads.
The area sits to the right of the front door near the rewards desk, in the space formerly occupied by Opals. It opened in late May and boasts roughly 40 machines, most of which have bet minimums that start at $1 and go up from there.
Two of the new titles are from the Money Link series, a popular video slot from Scientific Games. These games have five (virtual) reels; both allow up to 40 lines and a 750-credit max bet. In the high-limit format, that means the machines can accept a big wager and facilitate huge payouts. The games also have a special bonus where certain symbols on the reels increase the chance of a big win.
For the month of June, PPC also will launch a new promotion that marries gaming and golf.
During this gig, dubbed our "Hole-in-One" event, three different guests who are actively playing are randomly selected every hour to putt for free play. Missed shots will score $100 in free play; made holes will cash in for $250 in free play. The promo is held every Thursday from 12-4 p.m. Bring your best small game!
Finally, Rock 'N Roll Bingo is back weekly starting June 3. This game is just like regular bingo only everybody gets cards with song titles, and a DJ plays 15-second song clips instead of calling numbers.