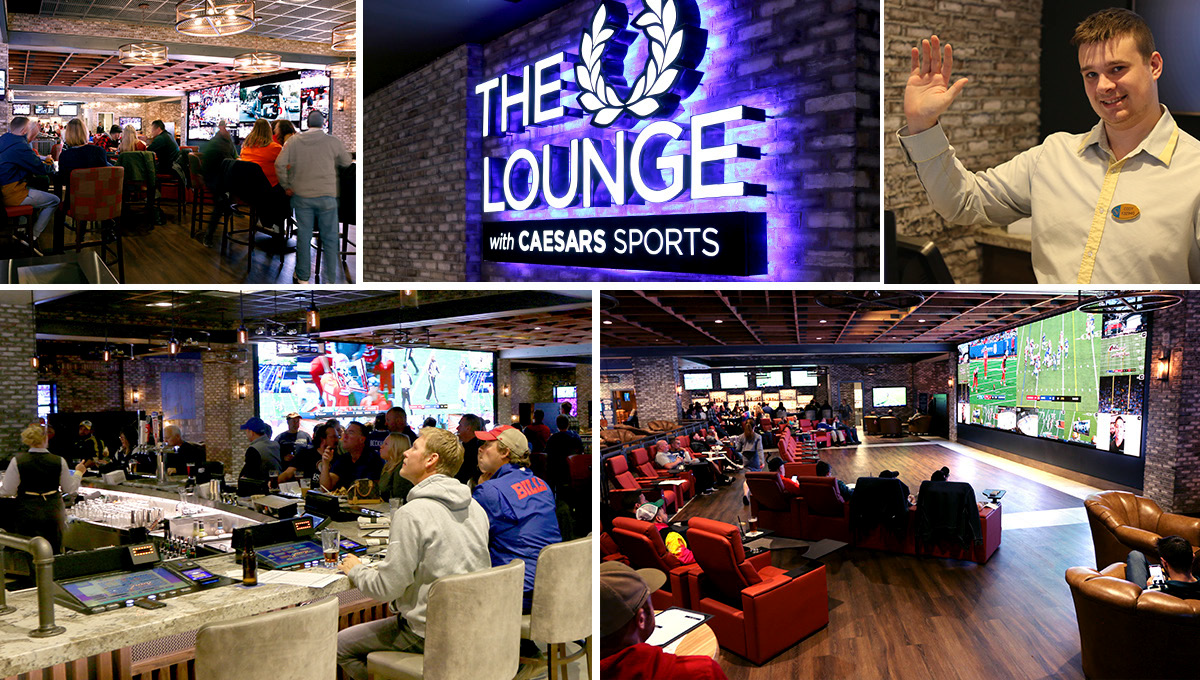 Be a Tease
The return of professional and college football means one thing in the sports book: It's time for teasers.
No, we're not talking about ticket writers who stand behind the betting terminal and make fun of you for the wagers you're making (though that would be funny). We're talking about teasers—a popular type of parlay bet that Turning Stone Resort Casino, YBR Casino & Sports Book, and Point Place Casino are offering through our partnership with Caesars Entertainment.
"Teasers are a great way to cover lots of action. It's a bet a lot of players love to make."
Justin Arnett, Director of Sports Book Operations
Teaser bets allow players to adjust lines on point spreads and game totals to receive better odds. Depending on the weekend and the slate of games, bookmakers offer daily teaser cards that allow bettors to place a parlay bet with as many as 15 different selections.
In our sports book, players can choose to move the favorite line lower or push the underdog odds higher, but they must buy in to do so across the entire parlay card. In a teaser with three 7-point favorites, the favorites could be teased down to 1-point favorites (which would be easier for the teams to cover).
"Teasers are a great way to cover lots of action," says Justin Arnett, director of sports book operations for Oneida Nation Enterprises. "It's a bet a lot of players love to make."
There is, of course, a catch with teasers, as the payout is reduced from the return paid on standard parlays. According to Justin, who spent time working in Las Vegas before coming to Upstate New York, the more you tease down a line, the slimmer the payout.
Of course, available teasers (and related payouts) vary. If you're interested in placing one of these wagers, the best approaches are to check the parlay card and ask the ticket writer what teasers are available. Depending on how early you're looking to place a wager, you might have better options for teasing a line.
It's worth noting that teasers also are available during basketball season, and are common wagers during the NCAA men's college basketball tournament. Keep this in mind for your next day of betting!